Step-by-step instructions for how to add a Manager to your Google My Business account.
1. Go to business.google.com
2. Click on "Users" near the bottom of the menu on the left side of the page:

3. Click on Add Users

4. Add [email protected], select "Manager", then select "Invite":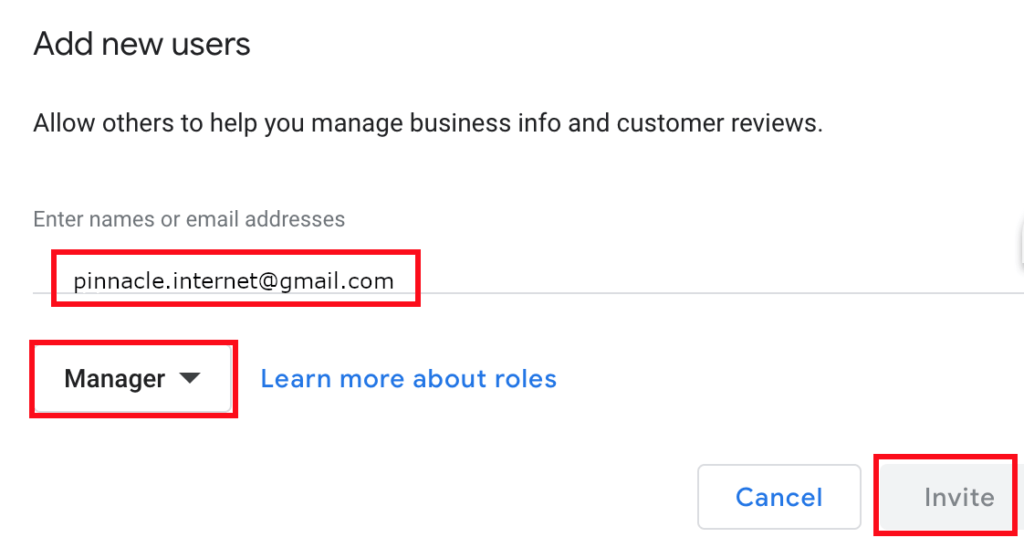 That's it! Thank you.