CASE STUDY
Outdoor Equipment eCommerce Success
2020 saw traffic and sales soar as people looked for safe activities in a pandemic. The trick was to not fall off a cliff in 2021 like so many other other recreational supply companies.
The pandemic of 2020 created a once-in-a-lifetime opportunity for an outdoor recreation equipment company. There were two major objectives – capitalize on the massive traffic growth in 2020 then keep the momentum going in 2021 (and beyond).
Here's their story.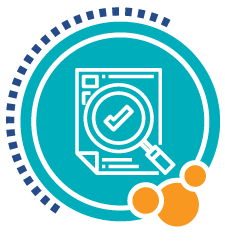 1. Outdoor Equipment eCommerce Background Info
Small manufacturer competing in a single category against industry giants. A true David vs Goliath story.
Located in a Canadian city of approximately 130,000 people
Sales primarily to Canadian and USA markets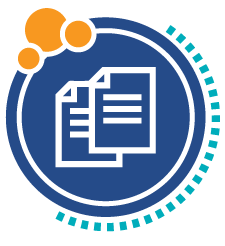 2. Past Marketing Efforts
No ad campaign had ever been created and the website offered functional eCommerce but not performing at a high level.
The website had no SEO, and had no first page results for any significant keywords in the search results.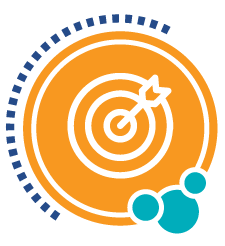 3. Client's objective
There were several objectives.
Capitalize on the opportunity of a lifetime starting with zero marketing infrastructure.
Don't allow website traffic and sales to drop off a cliff like so many similar companies in the post-lockdown year of 2021
Most importantly – produce revenue results! New sales were required and the relatively small firm did not have the resources to keep trying things that didn't work.
4. Solutions

SEO Improvement
Complete strategic plan for SEO developed based on competitors
Website content developed according to keyword research
Multiple pages of content developed for multiple keywords
Technical issues completely eliminated
Link strength improved
Website speed improvements implemented
Advertising Management
Create Google Advertising strategy
Keyword research
Ad creation and testing
Create and continually test landing pages for optimal performance
Configure Google Analytics to measure online sales
Attribute sales to their source – website, ads, individual keywords
Create monthly Google Analytics reports
Complete testing of new ad campaigns in Facebook
Conversion Rate Optimization (CRO)
Continual A/B and multivariate experiments
Continual user experience (UX) improvements
Enable and analyze heatmap results
Continual ad testing
Continual landing page optimization
Add best test results throughout sales funnel
5. Results

Quick Sales Growth in 2020
Quick implementation of Advertising strategy in Google Ads resulted in quick growth in the first year of the pandemic. Sales increased 416% over the previous year.
A focus on Quality Score resulted in a return of $4.57 in revenue for every advertising dollar spend in 2020, and that increased to $9.82 of revenue for every advertising dollar spent in 2021 – that's OVER DOUBLE the result for every $ spent.
Improved Website traffic in 2021
Okay, 2020 was an unusual windfall year. Traffic grew 340%% in 2020 compared to 2019. That's an increase of 4.5x the number of website visitors.
What didn't happen is what is important here. The sales didn't "fall off a cliff" like Peleton.
Improvements to website SEO created growth in traffic in 2021 with an increase of 74.6% over 2020! The website not only maintained the massive traffic increase it got as a result of the pandemic year boost, it almost doubled again!
Other Marketing & Word of Mouth
During the period of time covered by this case study, there have been no other marketing efforts or actions by the firm. There is nothing else that would explain the increase in sales other than the internet exposure the firm enjoys.
Of course, as sales increase, so does word-of-mouth advertising, however, word-of-mouth advertising is not a growth strategy. The firm could not count on a word-of-mouth strategy like 2019 and prior years.
Financial/Sales
Despite being David against several Goliaths all with vastly more marketing resources at their disposal, sales grew to make this small firm #1 in North America in 2021 by a wide margin in their product category!
Congratulations to them for all of their success. It's a great product with fantastic customer service. Marketing is only part of the picture.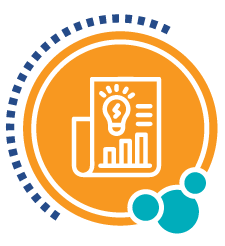 6. Summary
A quick short-term response to capitalize on a unique opportunity in 2020
A longer term strategy to maintain and grow traffic and sales from elevated 2020 levels
Constant testing to maximize sales efficiency
#1 in Sales – North America in 2021!!
Ad spending decisions driven by revenue generated per $1 of advertising.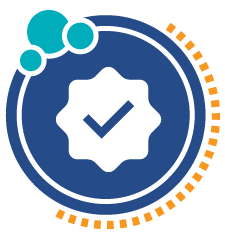 7. Epilog
When we started, no ad campaign had ever been created and the website was not doing well in the search results.
Sales continued to grow beyond "pandemic levels" even after the pandemic subsided. The product sales made it #1 in North America.
For 2022 we launched a completely new and thoroughly tested ad campaign that took a few months to test and develop in 2021.
The website itself will undergo further speed improvements and we look to bring traffic from content developed for earlier-in-the-sales-funnel keywords to develop higher levels of relevant traffic. Constant testing will also continue to produce greater efficiencies in the sales funnel.
In 2022, sales increased, website traffic increased, and advertising efficiency grew – more revenue per dollar of advertising. Sales in 2022 are up 94% compared to the same period the year before.
This page will no longer be updated with fresh sales figures, it exists only as an illustration of what is actually possible.
Work with an Ottawa SEO Expert
Arrange a Zoom or phone call today