CASE STUDY
Accounting Firm SEO Case Study
A relatively new accounting firm needed to grow
Through consistent, predictable growth, the firm enjoyed a sales increase of 6x the annual sales they had when we started working with them!
After trying a few marketing options that didn't work, the firm was anxious to find a marketing strategy that was going to accomplish its objectives. That's when we met them. Here's their story.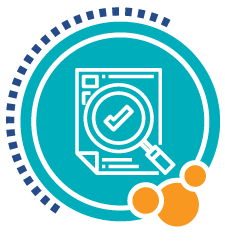 1. Accounting Firm Background Info
Southern British Columbia location (Canada)
One location in a new, small office
Located in a city of approximately 130,000 people
General accounting practice and bookkeeping
Originally a bookkeeping business that was purchased by an accountant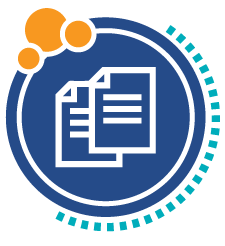 2. Past Marketing Efforts
The accounting/bookkeeping firm had tried advertising on radio, in the local newspaper, and appeared in Yellow Pages, but none of those options offered the kind of results they needed to grow the business.
Other Considerations & Issues
The business had no website and was operating under two different brands – the name of the accounting firm, and a separate name for the bookkeeping service they offered. Trying to create a brand for two businesses with one marketing budget was difficult to accomplish and as a result, ineffective.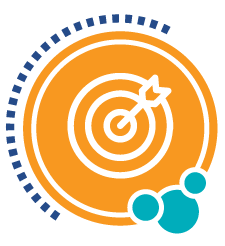 3. Client's objective
There were several objectives.
Create a professional image
Inspire confidence
Bring in more accounting clients than bookkeeping clients
Enable a single brand to cover all three aspects of the business:

corporate tax & accounting,
personal tax
bookkeeping.

Most importantly – produce results! New clients were required and the relatively new firm did not have the resources to keep trying things that didn't work
4. Solutions

Essential Solutions
SEO services
New faster, mobile friendly website
Google Analytics installed
Automatic monthly Google Analytics reports
Hosting and maintenance (editing and technical) included
Content Improvements
Website content developed according to keyword research
Local (Map) Search Solutions
Created resources to enable the website to reach the top of the map search results
Eliminated errors and contradictory information in Google, Bing, Facebook etc.
The office location is indexed by Google and has an accurate, complete info panel in Google My Business.
5. Results
Sales Growth, Staff Growth, Office Space Growth
The staff has grown, the sales have grown, and the office space grew exponentially since we started working with this accounting firm.

Improved Sales Quality
The marketing efforts have changed the type of client the firm is attracting.
When we started with this firm, almost all of the sales (more than 70%) were bookkeeping clients, and only a small percentage were tax and accounting clients.
That ratio has completely reversed over time.
Staff
The accounting firm moved from 2 full-time employees and one part-time employee to three full-time employees in the first year. Six years later, there were 8 full-time employees.
The firm added one new employee each year since we started working with them and has outgrown the initial office space. In 2017, the firm moved into a new, larger office space.
Other Marketing & Word of Mouth
During the period of time covered by this case study, there have been no other marketing efforts or actions by the firm. There is nothing else that would explain the increase in sales other than the internet exposure the firm enjoys.
Of course, as new business increases, so does word-of-mouth advertising. All of their new clients are not from the internet; however, word-of-mouth advertising is not a growth strategy. The firm could not count on a word-of-mouth strategy because it needed to grow to survive and thrive.
Financial/Sales
Sales grew to 6x what they were in 2011 as a result of our work with this firm.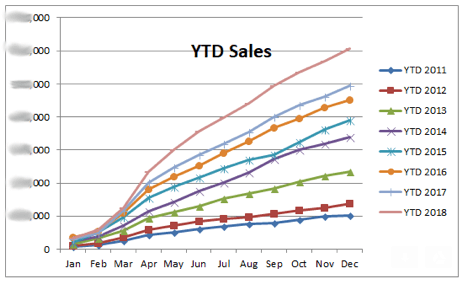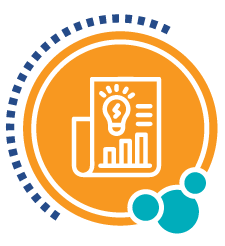 6. Summary
The two brands – the bookkeeping company and the accounting company were merged over time to produce a single brand.
The ratio of new accounting clients to new bookkeeping clients was reversed from mostly bookkeeping clients to mostly accounting clients.
Most importantly, the work we did with this client produced consistent, tangible, reliable results.
Sales increased 6x over the 7 years we worked with this firm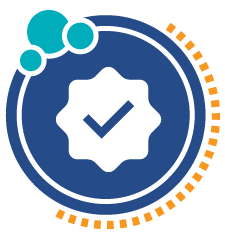 7. Epilog
Unfortunately, we lost this business as a client. The owner was not keen on continuing to grow rapidly. They found a new accounting client who also offered marketing services and they struck a deal. Since that time, the website completely dropped off the first page of Google's search results and no longer appears in the map search results. We're sad we lost them as a client, but we wish them the best.
Work with an Ottawa SEO Expert
Arrange a Zoom or phone call today