Services & Pricing
Is Your Website Pretty Effective
Or Just Pretty?
Get A Free On-Page SEO Audit
Single page analysis because different pages can be optimized for different keywords. How does your web page score?
Check your best page or check all of your pages!
A report with a detailed on-page SEO audit will be sent to your email in a couple of minutes and comes with a checklist of tasks at the end to help you improve your score.
Pricing: Free!
"We made the mistake of thinking a huge company with high fees would be make us more successful. All I can say is that we are now back with Pinnacle and their strategies and methods are more advanced and targeted than the huge company."
– Jim T. Alaska
Increase Website Traffic
SEO
Build traffic to your website in a way that generates the greatest possible return on your investment. Search engine optimization (SEO) has proven to be a very effective long-term strategy for generating large numbers of relevant website visitors for the lowest cost. We offer two options for SEO:

Comprehensive Custom SEO
This package includes extensive keyword research and content development combined with linking and testing strategies designed to maximize traffic for optimal results.
The result will be the type of website that could dominate regionally or possibly nationally – it all depends on your goals.
A Comprehensive Custom SEO project requires extensive investment in content and external linking strategies.
Thorough testing is part of this package. Testing offers a guaranteed path to maximum success.
The initial commitment would be to develop a thorough and complete project outline with detailed costs. Contact us to discuss your options.
Custom Pricing is required.
SEO Lite – Great Value!
This package offers small business owners a cost-effective way to maximize their "bang for the buck" in digital marketing. It includes optimizing the website for one or two of the most effective keywords for the business. You know, the ones you always look at! Our SEO Lite package also includes hosting, maintenance, and limited A/B testing. Some extra one-time services may be necessary at an additional cost. Think of it as similar to group golf lessons. You get what you need, and the quality is still there, but at a lesser cost. SEO Lite also includes "Ease-In" pricing.
Unique Ease-In Pricing offers the lowest fees for 1st year, increasing in years two and three. BUT! There's no contract – continue for as long as you are receiving value!
Pricing: $450 set up fee plus 15% of ad spend over minimum. No contract.
PPC Advertising Management
For most DIY advertisers, advertising management means "set it and forget it". Point the ad to the home page and your work is done. No testing. No tracking. No feedback. Budget adjustments are decisions about whether to spend more or less more dependent on feelings than data.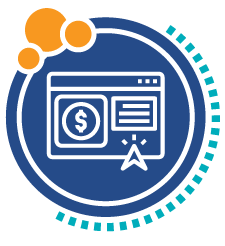 Comprehensive Custom Ad Management
This package includes everything in the Advertising Lite package, plus a major focus on testing.
The difference between advertising that maximizes the return and most advertising is the attention devoted to testing.
No ad campaign "right out of the box" is going to perform miracles. Every aspect needs to be tested and retested to maximize performance.
Keywords, ads, videos, landing pages, main message, calls to action, testimonials, pricing, offer, ad platform, all need to be tested extensively.
Each test holds the possibility of a major change to the results. Sometimes, it's just one word that makes all the difference.
Custom Pricing is required.
Advertising Lite – Great Value!
This package offers small business owners a cost-effective way to maximize their "bang for the buck" in advertising. Feedback is essential to decision-making.
There are a few things that DIY advertisers overlook that kill their success. Skilled management of just three factors can make a huge difference to results:
Quality score – Depending on the quality score, each click on an ad can be as much as 10x more with a low Q-score. $2/click or $20/click?
Negative keywords – These drain the budget and will not contribute to success. Negative keywords require constant management.
Budget management – Allocate budget to maximize effectiveness. Multiple factors such as time of day, location, or best keyword need to be considered.
Pricing: $450 set up fee plus 15% of ad spend over minimum volume. No contract.
Improve Your Website's Functions

Website Speed Optimization Service
Is your website slow? Your hosting? Both? We'll custom research your unique situation and offer three solution options:
Tier 1 to remove all bottlenecks
Tier 2 to remove all constraints
DIY option for those comfortable with applying technical solutions
Pricing: One-time fee that requires analysis
Conversion Rate Optimization (CRO)
Create More Sales & Leads With Traffic You Already Have!
We don't believe any ad campaign is capable of greatness right out of the gate. Constant testing is essential if a campaign is ever going to generate spectacular returns.
Pricing: From $50/test
Packages available
Some conditions apply
Implement Analytics Event Tracking
Whether you are using a reservation service or an eCommerce website, every event can be tracked in Analytics. Accurate feedback allows for better decisions and improved results. If you can't measure it, you'll never improve it.
Sales funnel measurement – add to cart, input customer info, checkout
Fill out a website form
Watch a video – measure view length to find out exactly where you are losing viewers
Clicks on a button – which ones work best?
Record eCommerce sales volumes
Match revenue to source for better marketing budget allocation
Pricing: Starting at $450 per installation. Not always possible with every 3rd party reservation service.
Develop A Better Online Presence
WordPress Website Hosting & Maintenance
Imagine WordPress Without Worries – If you know the "heart in your mouth" panic from having really messed up your website when you were just trying to improve it and you don't know how to fix it or who to call, and when you did find someone who could help, it was a long wait and a lot of money to fix.
Pricing: From $25 per month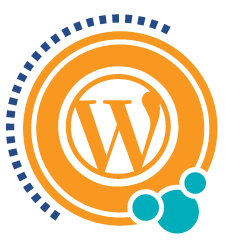 Website Leasing
Imagine WordPress Without Worries.
Most new websites require a large up-front cash payment which doesn't always work for all businesses. Our website leasing program offers an affordable option with hosting and maintenance built-in. Any website problems are not your problem! You'll have a completely worry-free fully-guaranteed website. 36-month or 48-month leases available.
Pricing: $110 per month for most small businesses. Special features may be extra.
Work With A Digital Marketing Expert
Arrange a Zoom or phone call today